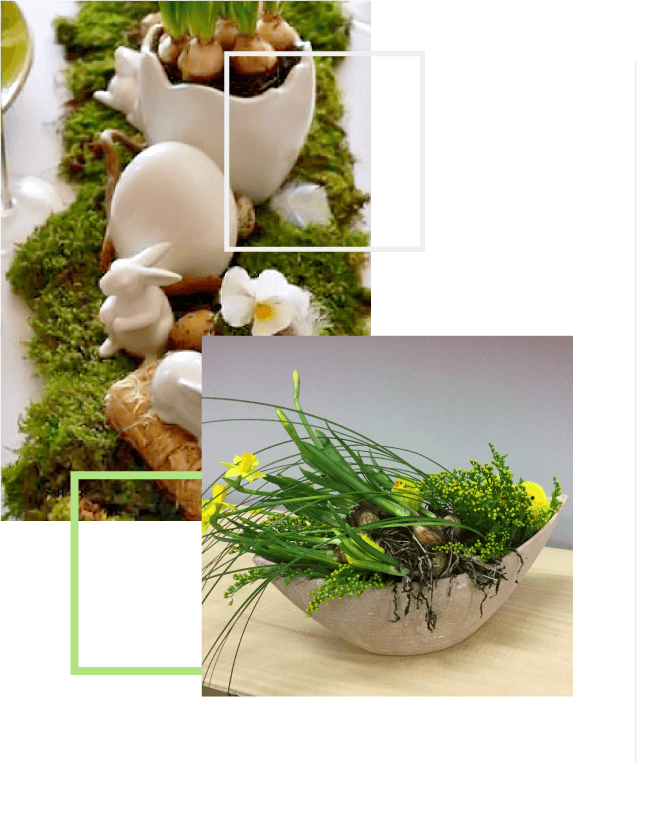 Easter
The Easter festivities are accompanied by the fragrances of spring and the joyous colours of the festival itself. Some plants are of considerable religious significance, and for this reason they are part of the traditional Easter celebrations, such as olive sprigs and palm leaves, but there are also various flowers that hold symbolic meanings related to this period.
Tulips, the first flowers of Spring, represent the concept of the new and rebirth. The lily symbolizes the passion of Christ, preferably white as a symbol of purity. A white orchid with red spots embodies the blood of Christ, while legend has it that the first red carnations grew where the tears of the Madonna fell when she was mourning the death of her son, Jesus.

OUR CREATIONS
All our work is done after carefully selecting the style and developing the idea together with the customer.