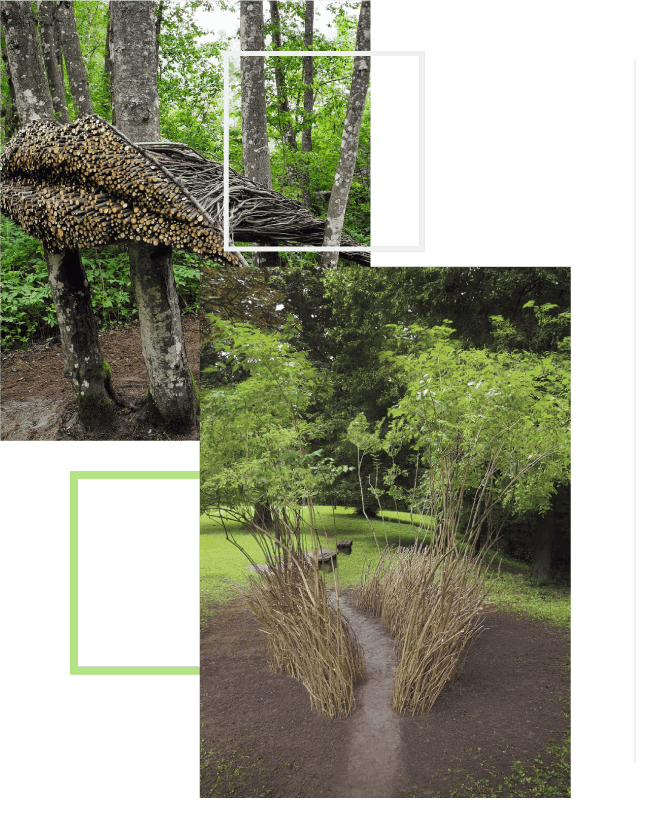 Landart
Marilena represents Italy at the annual International Land Art Competition, which takes place in different locations each year. The Land Art movement emerged in the 1960s and 1970s, and its recognition as a new art form has spread quickly throughout the world. The aim of Land Art is to make an imaginative impression on the existing landscape with a creative gesture.
VM Design, a consulting firm founded by Marilena and Vincenzo, brought Italy to the discipline's leading international event for the first time in 2012 in Kaunas in Lithuania, and represented their country again in 2013 in Grindelwald in Switzerland.
The International Land Art Competition was instituted by Peter Hess, a teacher on the 72-day International Floral Design Course at the Laboratorio e Idee School.

OUR CREATIONS
All our work is carried out after carefully selecting the style and developing the idea together with the customer.