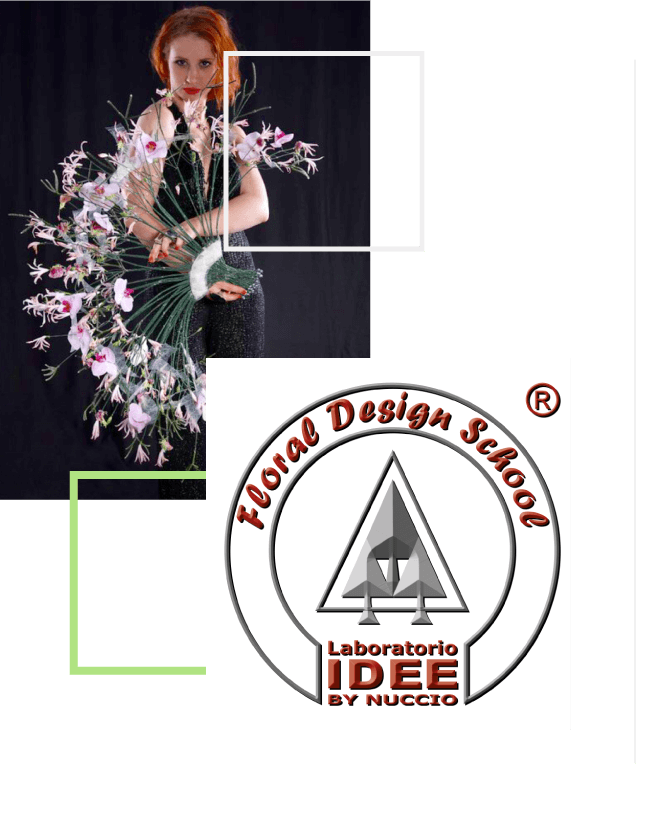 "Laboratorio Idee" School
Marilena Calbini is the artistic director of the renowned Laboratorio Idee School of Floral Design, where she also teaches.
The school was founded by the eminent master of floral art Carmelo Antonuccio.
Besides offering professional training, the School organizes national fashion shows at some of the Italy's most historic sites, making the shows truly special. Locations include a show at the Roman amphitheatre and Arch of Trajan in Benevento, southern Italy, an event that was reprised shortly afterwards in the Milazzo Castle: a perfect synergy between art, culture and nature.
The school is twinned with the prestigious Swiss Floral Art School, Peter Hess and Marie Boson's Atelier 5.
The Laboratorio Idee has appeared on a wide variety of Italian television programs, including Domenica In, Linea Verde, Uno Mattina, and Buona Domenica.
Today, the school holds regular training courses at more than twenty subsidiary School Departments throughout Italy, and organizes external single-subject internships in accordance with a program drawn up every six months in coordination with the managers of all the subsidiary Departments.
The school's specialized teachers bring the philosophies behind the latest floral trends into the classroom. The multi-disciplinary staff is made up of professionals from the graphics, marketing, design, architecture and sociology sectors.
Follow us on Facebook
@FiorieideeMarilena