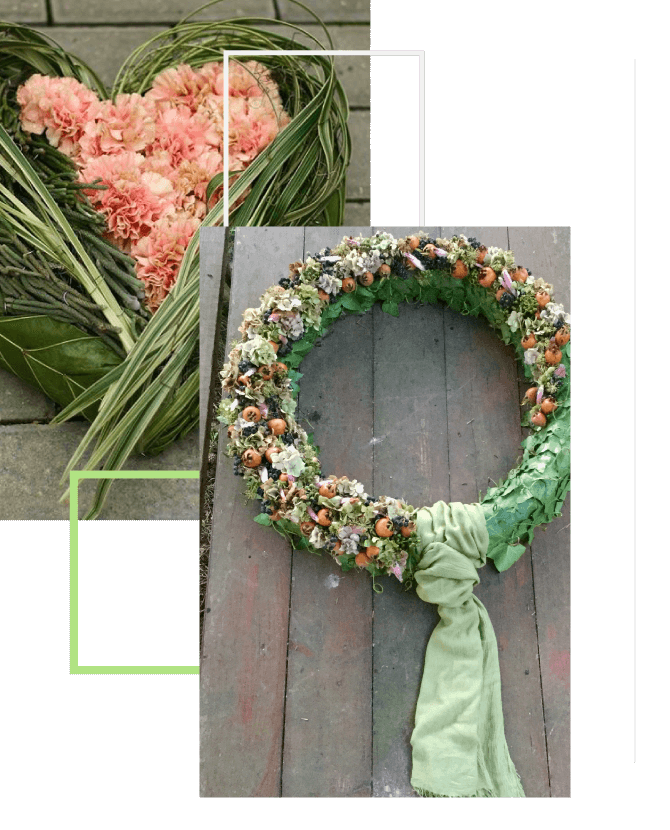 ALL SAINTS' DAY AND FUNERALS
On the occasion of All Saints' Day and in the days of remembrance and mourning for our loved ones we can decide together how best to beautify the final resting place of our companions, relatives and friends. Arrangements of hardy flowers and simple plants can be placed on the tomb, and wreathes and floral funeral cushions, also used during funeral ceremonies, can be placed close by. Various different flower types are used, such as roses, lilies, carnations and chrysanthemums.

OUR CREATIONS
All our work is carried out after carefully selecting the style and developing the idea together with the customer.

Follow us on Facebook
@FiorieideeMarilena